This week I decided to keep adding to my arm love and make another bracelet. I have seen a few of these twig bracelets before and absolutely adore them. They're so simple but make a statement. Nature and I get along well so I couldn't wait to make these! Plus, I have 2 huge willow trees in my backyard that were begging to donate to my project.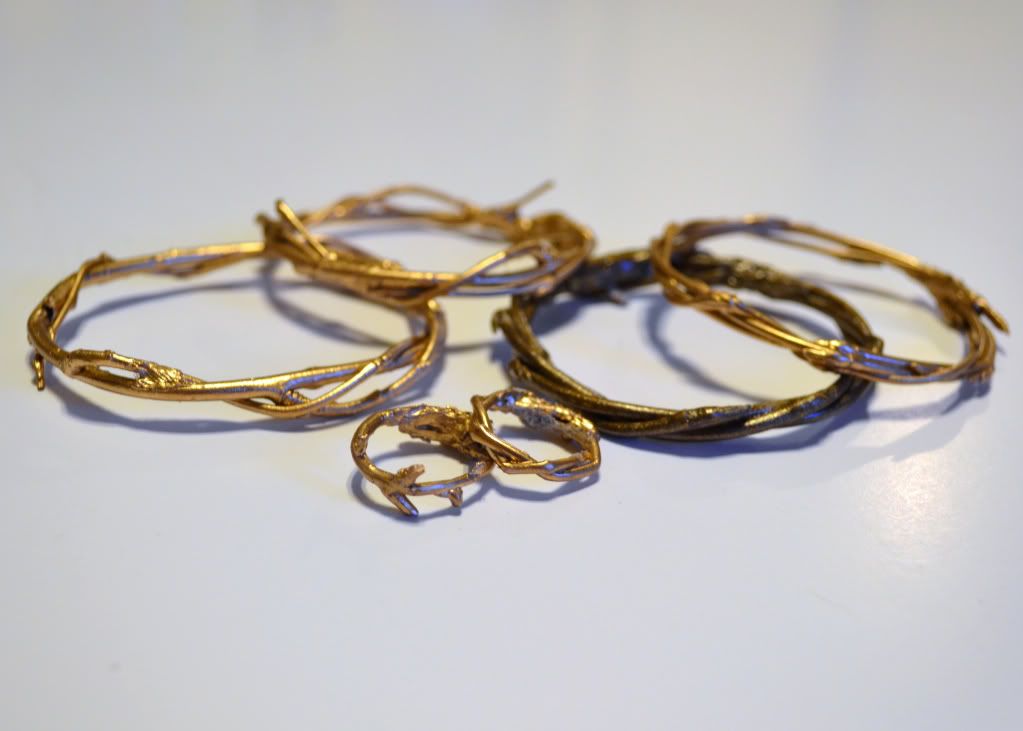 twigs (preferrably thin and fresh because they'll be more pliable)

hot glue gun

metallic spray paint (gold, silver, brass, etc)

scissors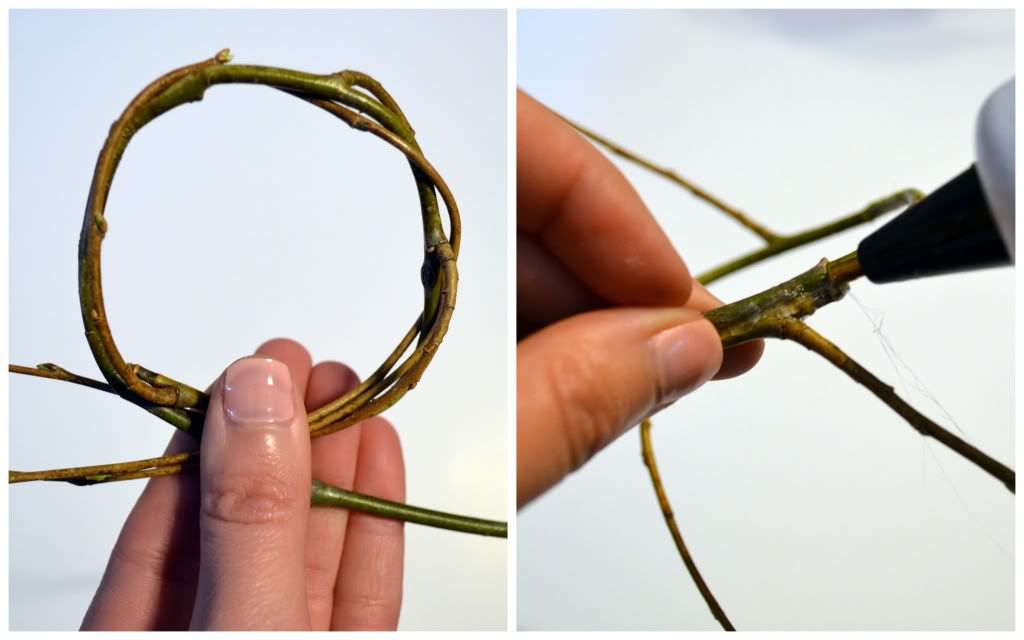 Start by bending the twig into a circle and slide on to your wrist. This will make sure you allow enough room to be able to slip it on and off easily. Then overlap your ends and glue. Hold until dry and snip your ends.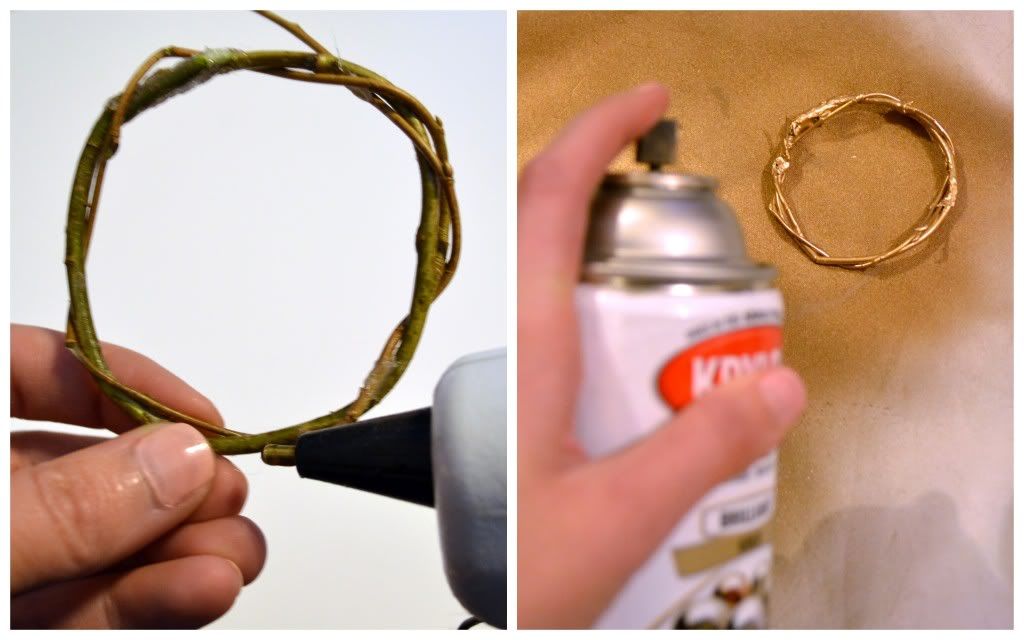 If you have little branches on your twig then wrap them around the circle you just made and glue the ends into place (I left a couple ends stick out for more interest). Give it a shot of spray paint. Allow it to dry completely, flip, and spray paint the other side.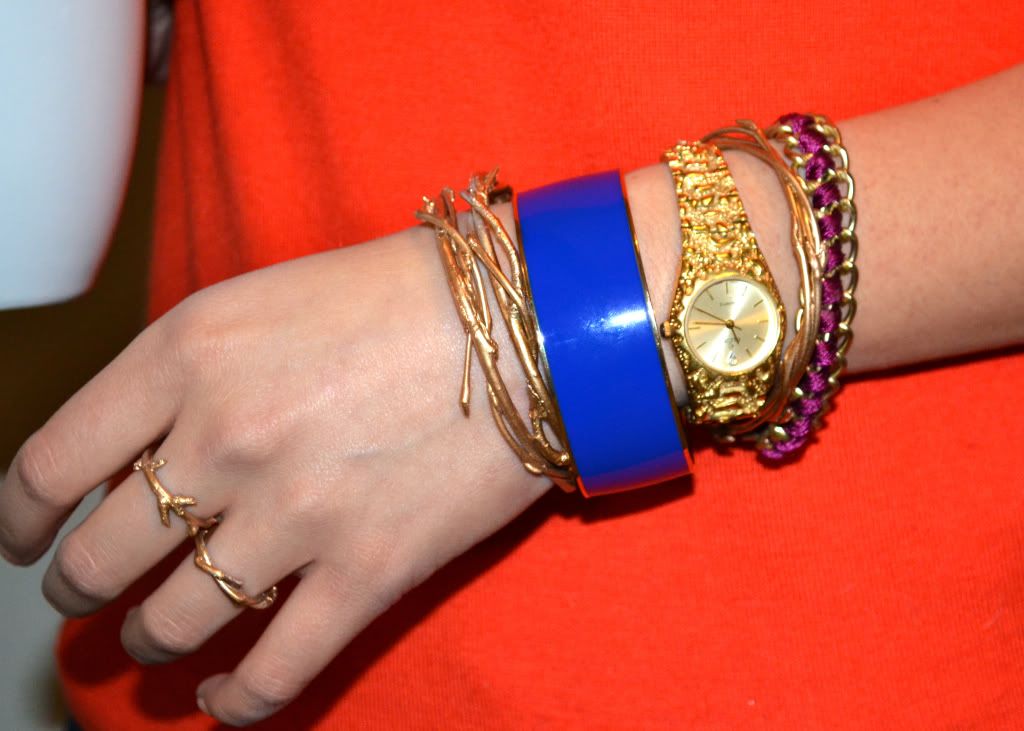 Like the rings too? Just repeat these steps but measure to fit your finger instead! On one I left the nubs of the branches on. For the other, I just wrapped them together.
Like always...feel free to Pin It

Here's an easy step by step:
Have any DIY or tutorial you'd like to share? Link it up! Crafts, recipes, make-up tutorials, and tips all count! I love seeing your creativity!