I love the way an armful of bracelets looks but unfortunately I am several shy on unique bracelets that can be mixed and matched easily. So I decided I'll just have to fix that...here's my most recent creation.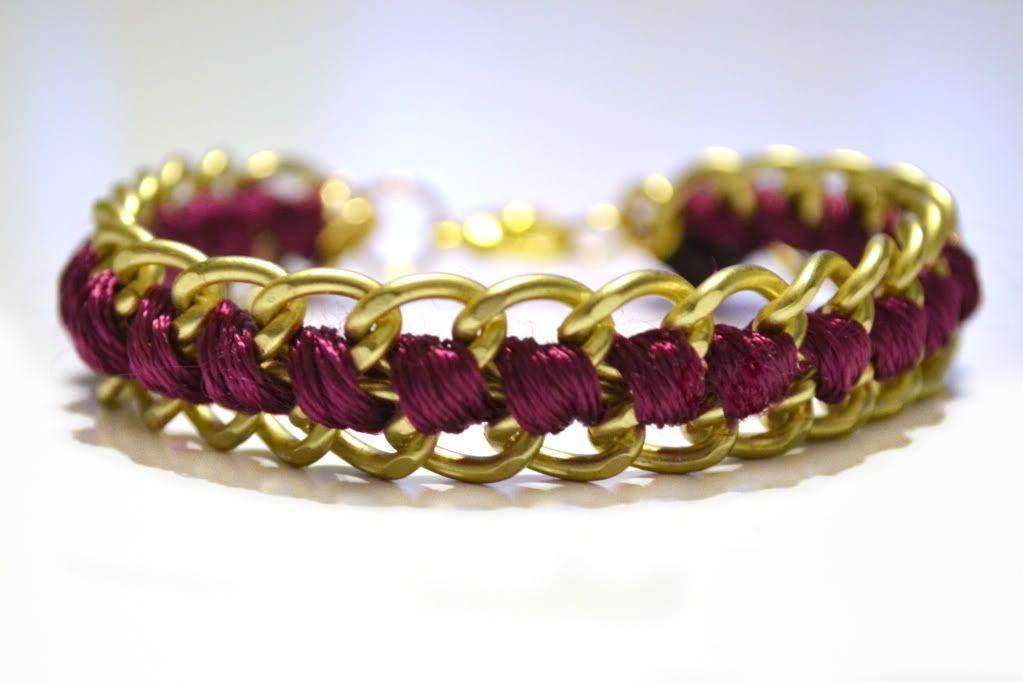 When I saw J.Crew's bright dahlia color I knew I wanted to utilize it for this project it wasn't difficult to hunt down a similar color floss.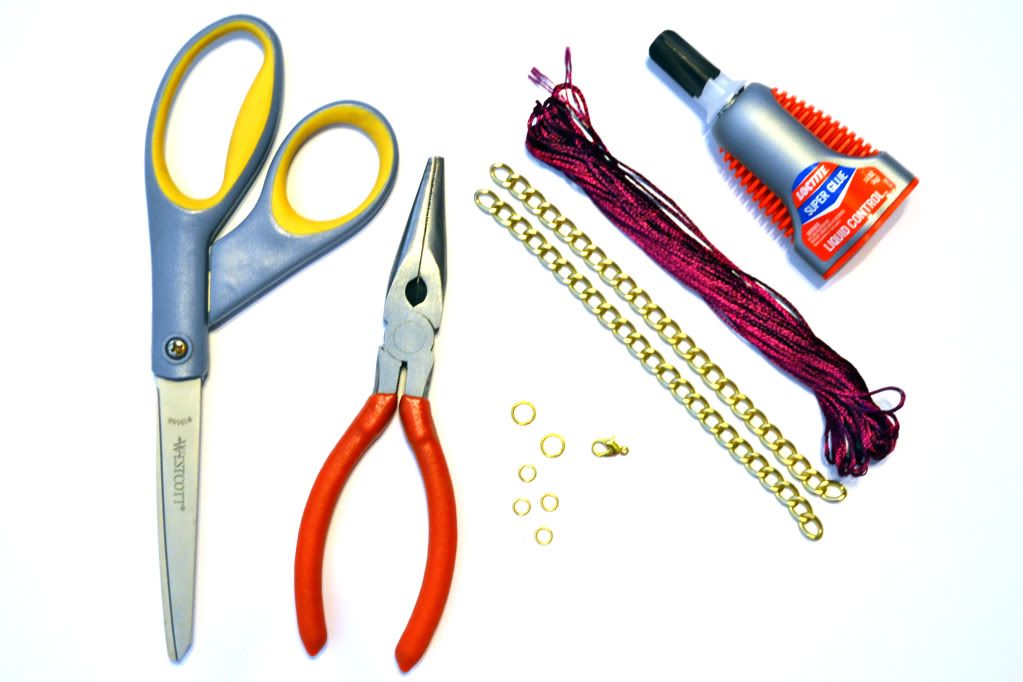 1 skein embroidery floss

curb chain (I picked mine up at Michael's for $3.99)

6 jump rings (Mine took 4 6mm and 2 9mm)

lobster clasp

scissors

needle nose pliers

super glue

tape (optional)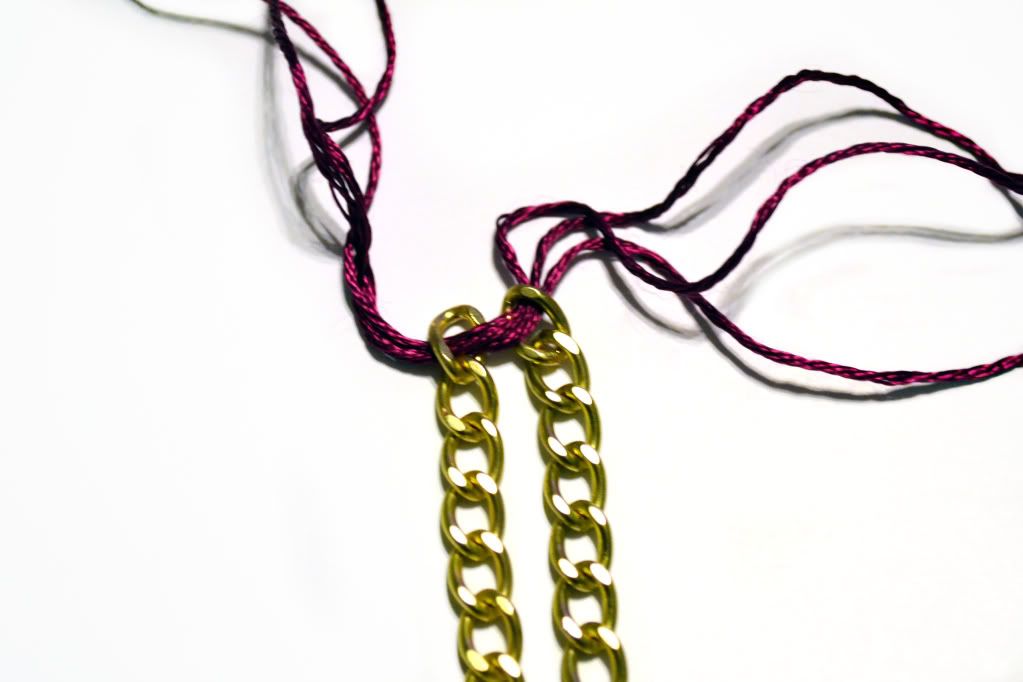 Measure 2 pieces of chain to your wrist (remember the rings & clasp on the ends will expand the length). Use your pliers to remove extra chain.
Measure 3 pieces of floss to 6 times the length of your chain. Lay chain side by side and thread floss through topsides of chains.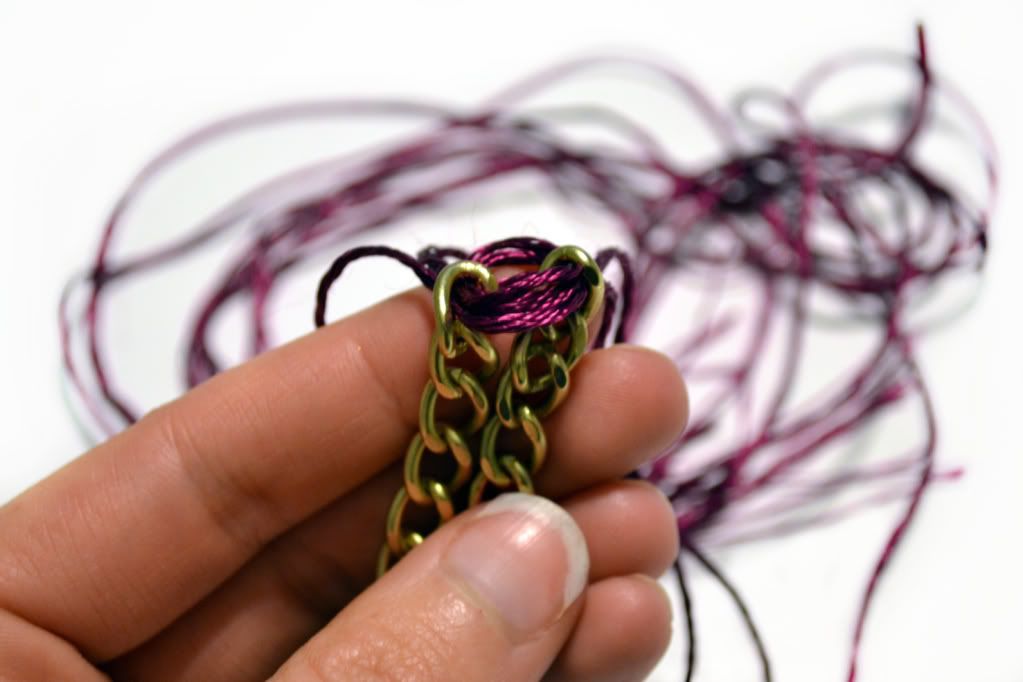 Pull floss so chain is in middle of floss. Thread floss through same links again. Your floss should now doubled (6 strings). Optional: wrap a piece of tape around your 6 ends of floss to join them so it's easier to thread into links.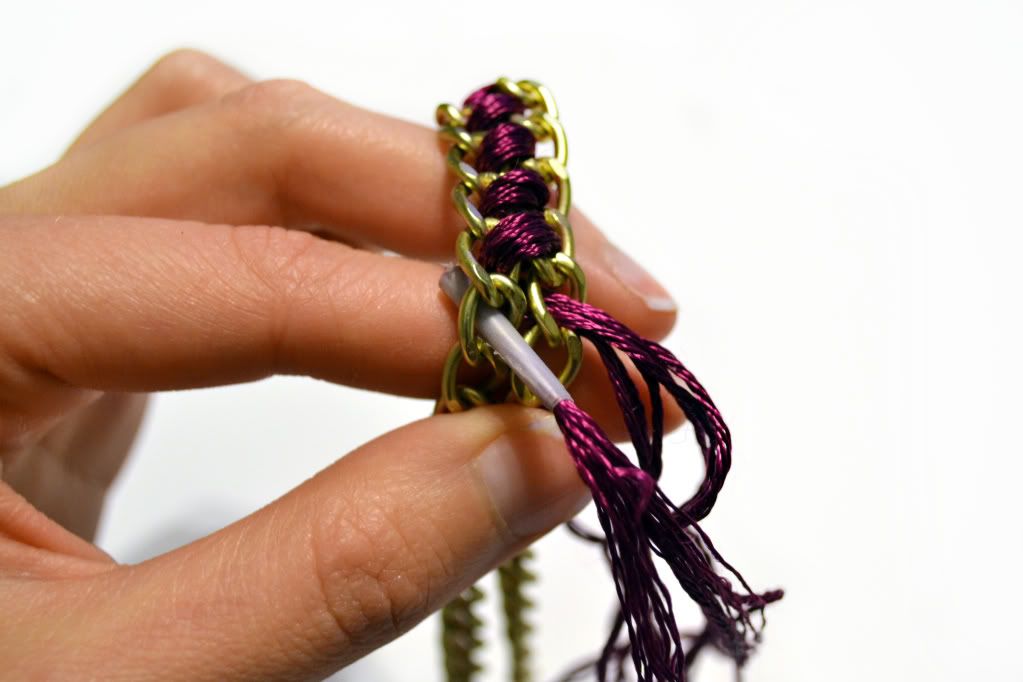 Keeping your chain from twisting, continue threading your floss through links to join the chains side by side.
Once you reach the end tie a knot in the floss and add a dot of super glue to secure. Trim your ends.
Using your needle nose pliers, attach a medium jump ring to each end of chain. Then attach a larger jump ring to join the 2 medium jump rings. On one end attach your lobster clasp. All done!
Here's a step-by step to Pin It
to Pinterest!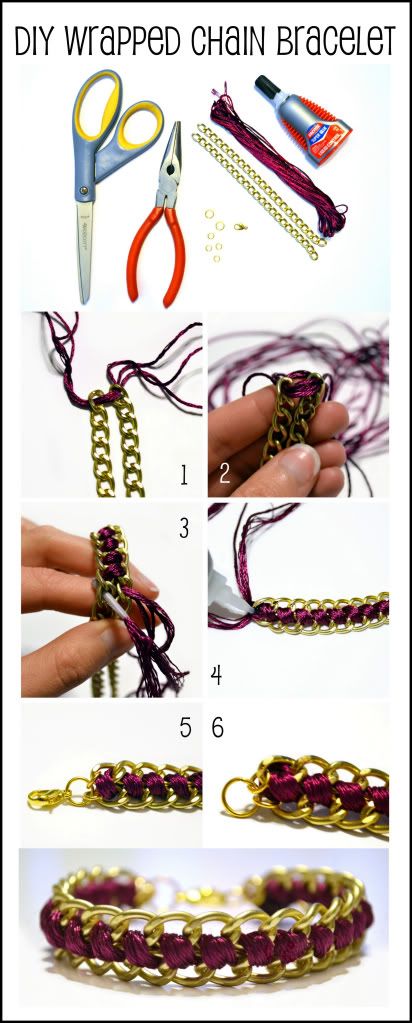 Have any new project or tutorial you'd like to share? Link up below! I'd love to see what you've been up to!