We spend a lot of time outside during the summers, especially summer evenings. I've been wanting to put up lights around our deck for awhile now. We wanted a calming, soft glow instead of a harsh spotlight. I was flipping through a wedding magazine and in the background of a photo there it was! The perfect mix between rustic simplicity and uniqueness. I knew I could whip these up...here's how:
What you'll need: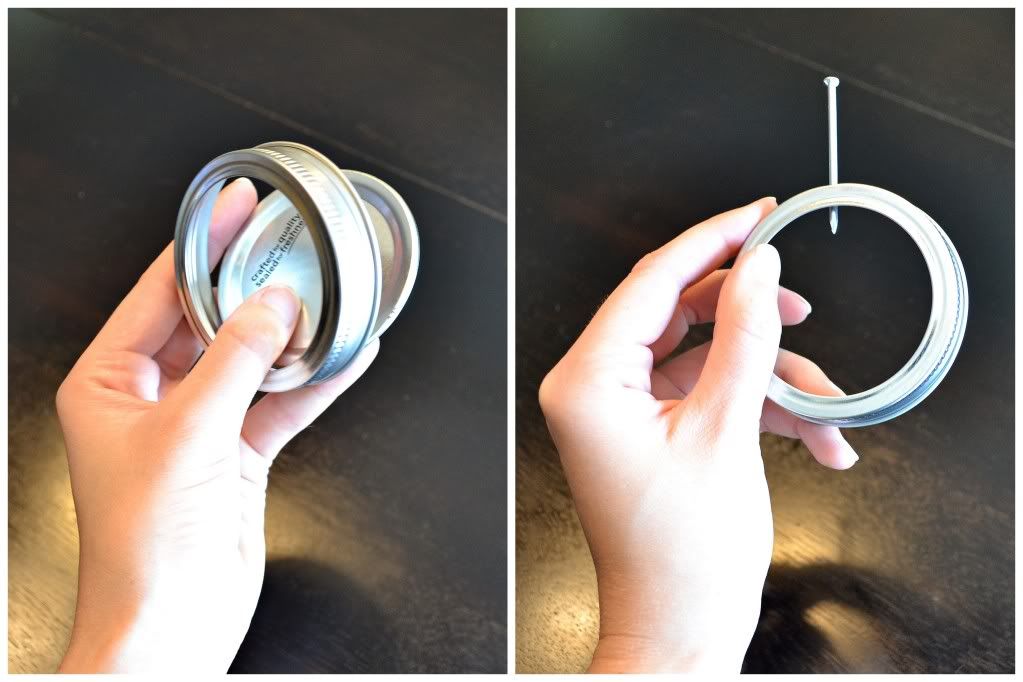 Pop the lid out the band. Discard the lid. Use the hammer and nail to create matching holes on opposite sides of the band.
On one side of the cable place a ferrule (metal slide with 2 holes side by side). Insert the cable into one hole. Create a loop and stick the end of cable in the other hole. Clamp shut by using the hammer to flatten the ferrule.
Slide the open end of the cable through each lid. Place enough lids on the cable to have 1 lid/foot. Now loop & close the other end of cable like you did before. Hang the wire using the loops. Space out the lids and screw on a jar where you want the jar to hang. The jar and lid will clamp the wire once screwed together so the jar won't slide around.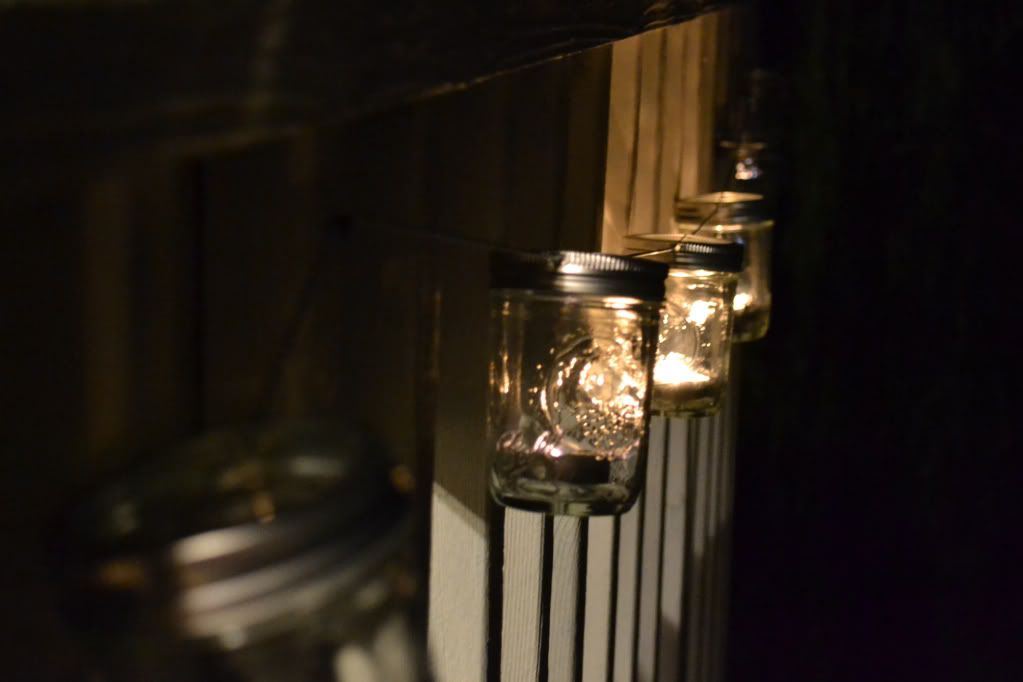 Drop a tea light into each jar. Enjoy your dreamy glow in the warm summer air. I love this idea for a wedding too and hanging from the bottom branches of trees...gorgeous.
The total cost was around $32 for 36' and took less than 30 minutes! Feel free to
!
Have you entered the
Three Bird Nest giveaway
yet? Loving all her charming & girlie accessories! Check it out before it ends!