I love the idea of care packages & getting to know my fellow bloggers so when I saw that Casey, Danielle, & Alycia were doing a blog party & gift exchange, I jumped to participate!
I was paired up with Mary from Lily White Blog...this girl is a sweetie! She's newly engaged to Jed & has got some great crafty & creative wedding ideas!
You should definitely pop over & say hi!
She also has an etsy shop with some very cute prints!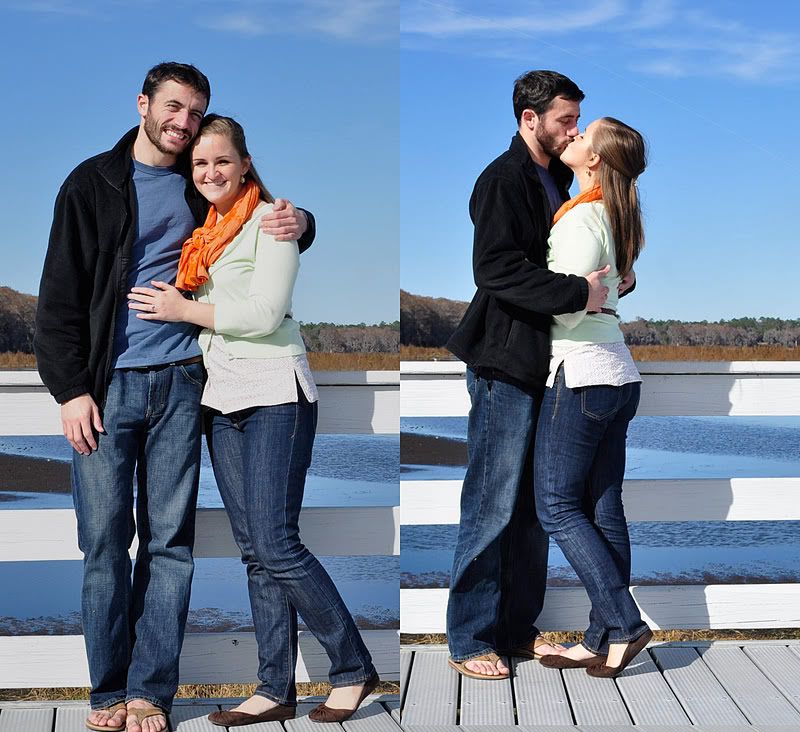 Over the past couple of weeks I've been getting to know Mary & we actually have a lot in common:
crafting,
cooking,
sewing, love for
coffee & teas, and pretty much
anything that creates that warm & cozy feeling. Mmmm now I'm seriously craving a hot cup of the tea she sent me :)
Here's the care package she sent me!
This tea is delicious & perfect for winter! The yarn is a beautiful warm pumpkin color...will definitely be knitting something out of this! How fun are the socks? And they're so soft! Being a nurse, the hand sanitizer & nail files were so smart! I have to wash my hands a lot & consequentially my nails take a beating.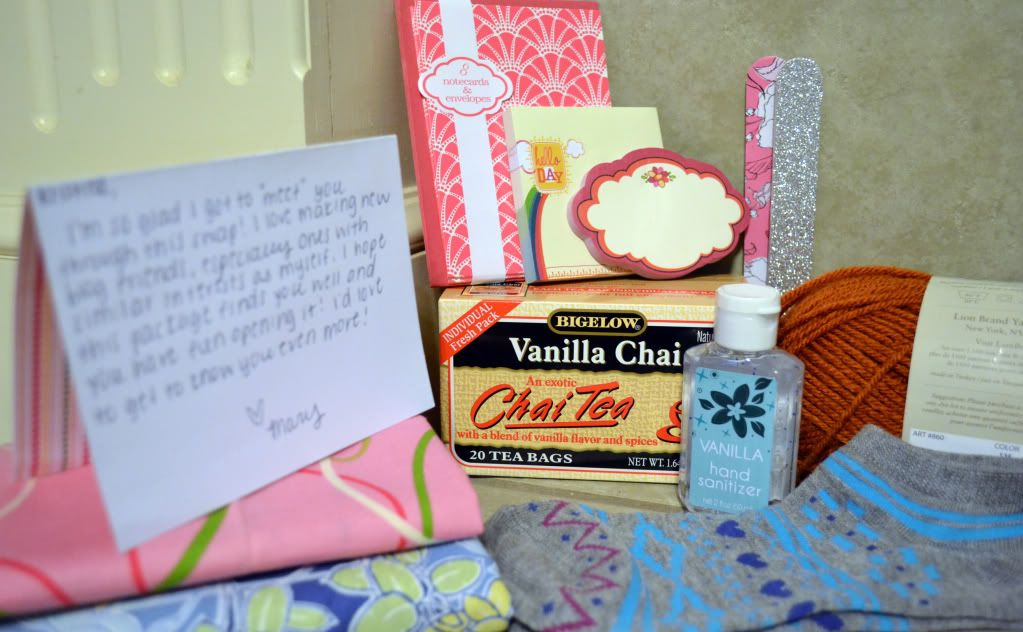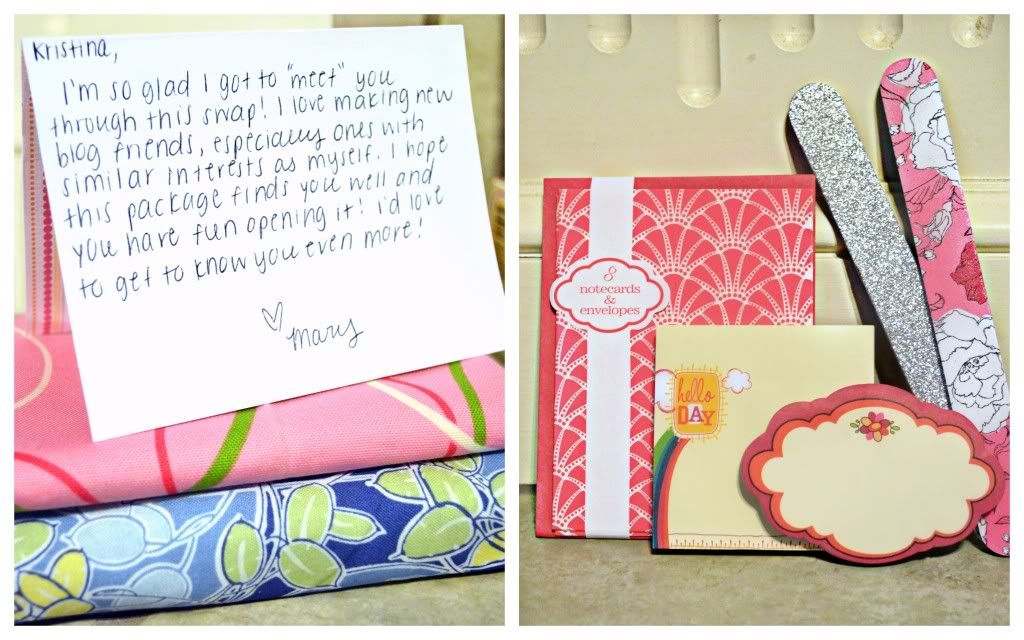 The fabric is adorable & I can't wait to use them in projects! How cute are these lil cards & notepads too? One of my resolutions was to be more organized and I'm using these to leave little memos all over my house!
Thank you so much Mary! You were a great partner for the gift exchange! Getting your care package lifted my day! I hope mine did the same! It was wonderful getting to know you...keep in touch!