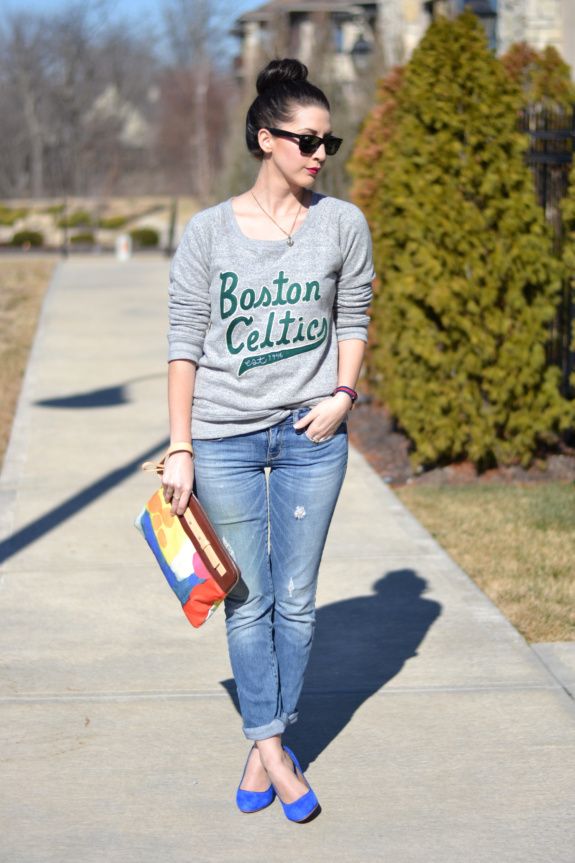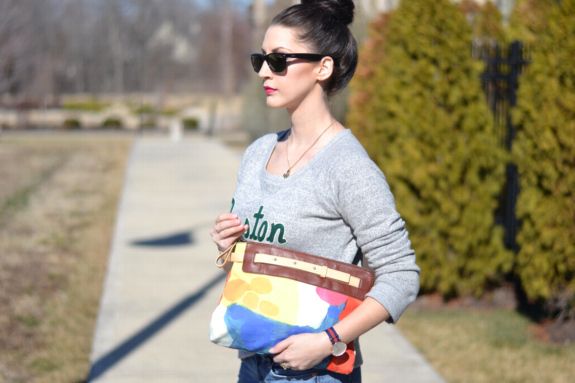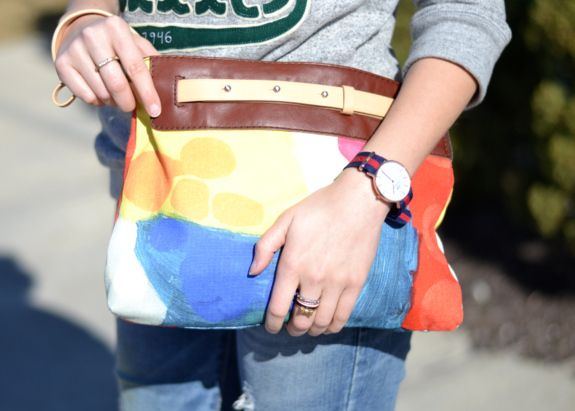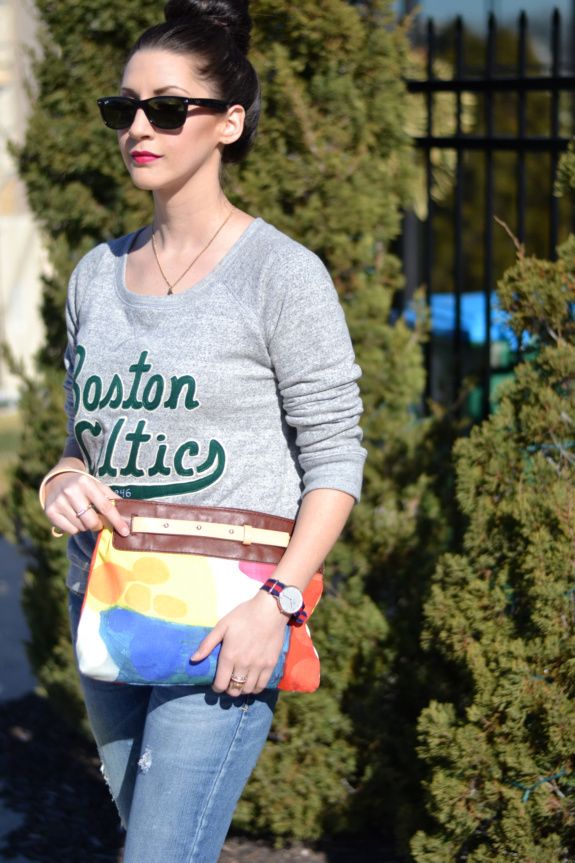 When a sweatshirt and jeans are screaming to be on your body what else can you do but give in? Who am I to tell my cozy new
sweatshirt
it can't be worn with heels? Nobody. that's who. And what goes better with said cozy sweatshirt than pops of color? Nothing. that's what.
Don't judge me on the fact that I only made it half the day with the heels. But after a dental appointment, getting my taxes done, class, a venture to Home Depot, and a quick trip to Target for new nail polish that turned into a 2 hour voyage...my toes could do no more. Yay for
these lil babes
that fit perfectly in my clutch!
Does Target pull you in every time too? #TargetDoesItAgain
Junk Food Clothing
asked me to style up a piece from their new
NBA line
for a blogger challenge and since we're moving to Boston in a few months what else could I pick?! Perfect timing! Go Celtics! Stay tuned on info on how to vote for me in the challenge!